Celestia in Paris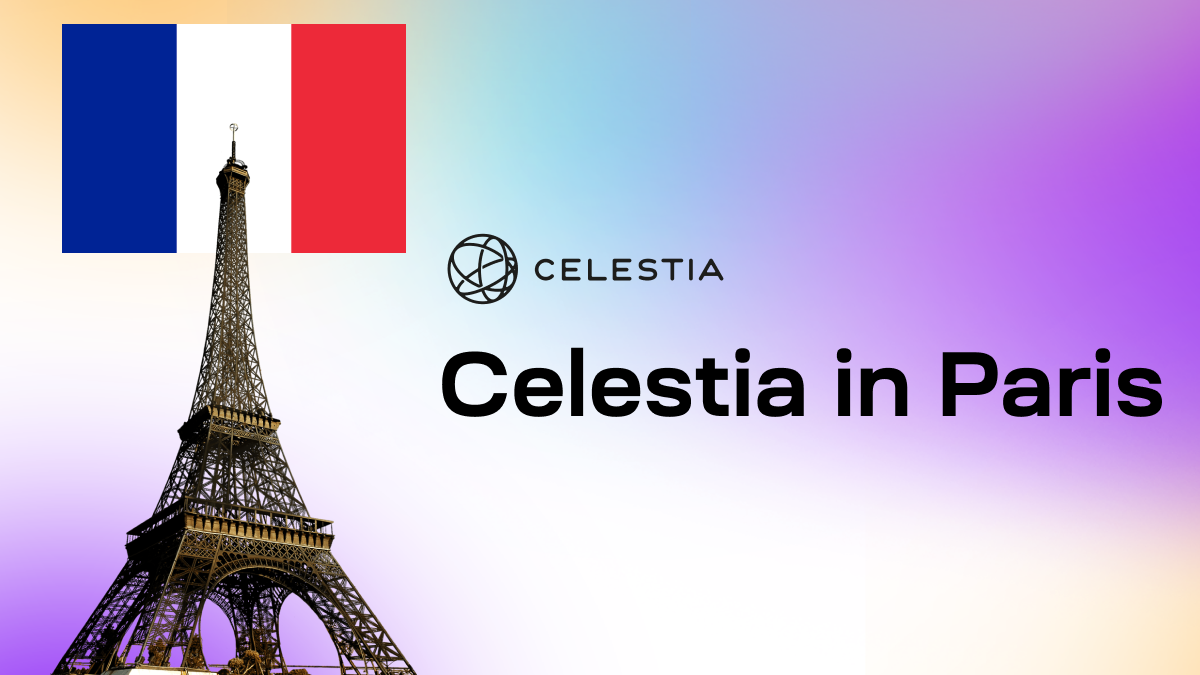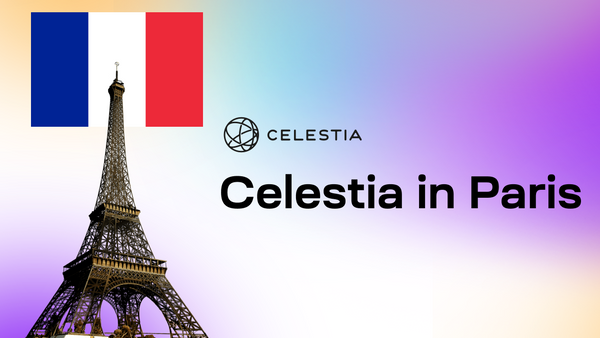 Bonjour!
The Celestia Labs team is heading to Paris for ETHCC week to share the vision of modularity. We couldn't be more excited to talk about what motivates us to build modular at the various events.
At ETHCC, two Celestia Labs team members will give talks:
John Adler (CRO): "Always Has Been" (or, "Wait, It's All Resource Pricing?" Part 2) - July 20th, at 17:05 in the room called : Main Stage
Evan Forbes (Core Dev): Celestiums: Scaling Ethereum Rollups by using Celestia for Data Availability - July 19th, 16:50
Next up, we are excited to announce that we are sponsoring the Nebular Summit, which will happen on July 22nd, 2022.
Be sure to find the Celestia Labs team presenting all about data availability and modularity. At the Nebular Summit, we have the following talks, panels and workshops:
Evan Forbes (Core Dev): Crazy Things You Can Do With ABCI++ - 11:10 am
John Adler (CRO): What the Future Holds for the Interchain - 17:40 pm
Nader Dabit (Devrel): Building Your First Modular Blockchain App on Celestia - 10am to 12:30pm
Bring a laptop to the workshop, as we will be showing you how to get started with developing on top of Celestia.
We will update this blog further, as we organize more events in Paris.
See you in Paris!
The Celestia Labs Team