Celestia in Prague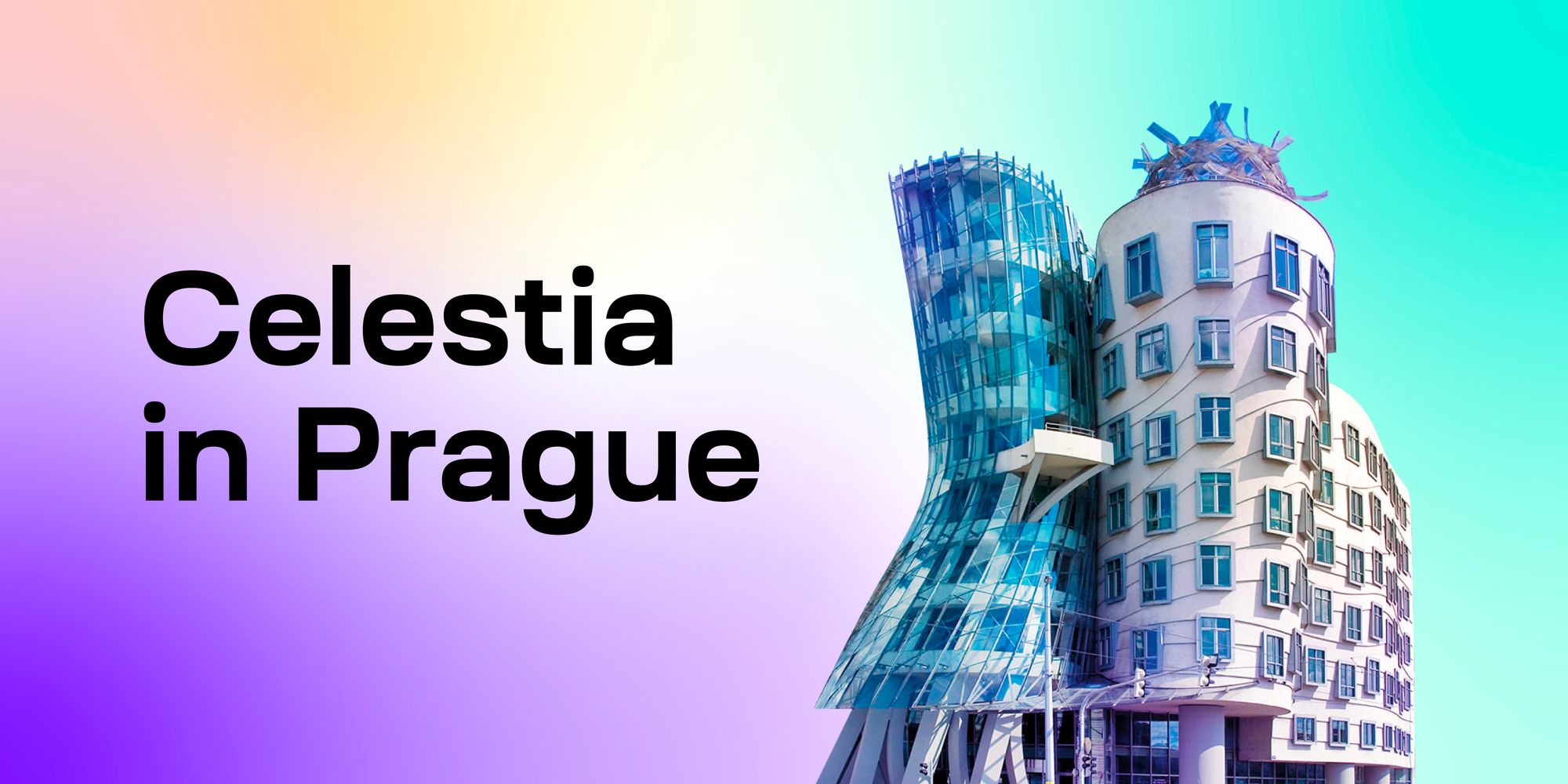 Gm modularists,
Members from the Celestia Labs team are heading to Prague for the Gateway conference and ETH prague!
We plan on giving talks, participating on panels, and hosting events throughout the week. Be sure to find any of our team during these events if you want to get in contact and discuss all things modular blockchains.
Gateway conference
We are proud to be a main sponsor for the Gateway conference. Here's what our lineup looks like during the conference.
Talk
Yaz Khoury: why rollup developers are the future - June 3, 9:30am
Panel
Callum Waters:  Shaping Tomorrow's AppChains - June 5, 1:30pm
Workshop
Deploy an OP stack rollup on Celestia - June 5, 10:30am - 2pm
During Gateway we will have a lounge where people can have meetings with us. We will also host a modular meetup at the lounge on June 4 at 5pm.
For the final event of Gateway we are hosting Game Night in the Prague castle complex on June 5, 7 - 11:30pm. If you like the sound of fun and friendly competitions, register to join us there.
Finally, we will also have a team member participating in a panel on ICS, Mesh, IBC & Privacy during the Privacy in Cosmos event on June 7.
Following Gateway the team will also be present at ETH Prague if you want to say gm and chat about modular blockchains.
And that rounds out all our events and attendance during Prague blockchain week. See you all there!