Celestia in Seoul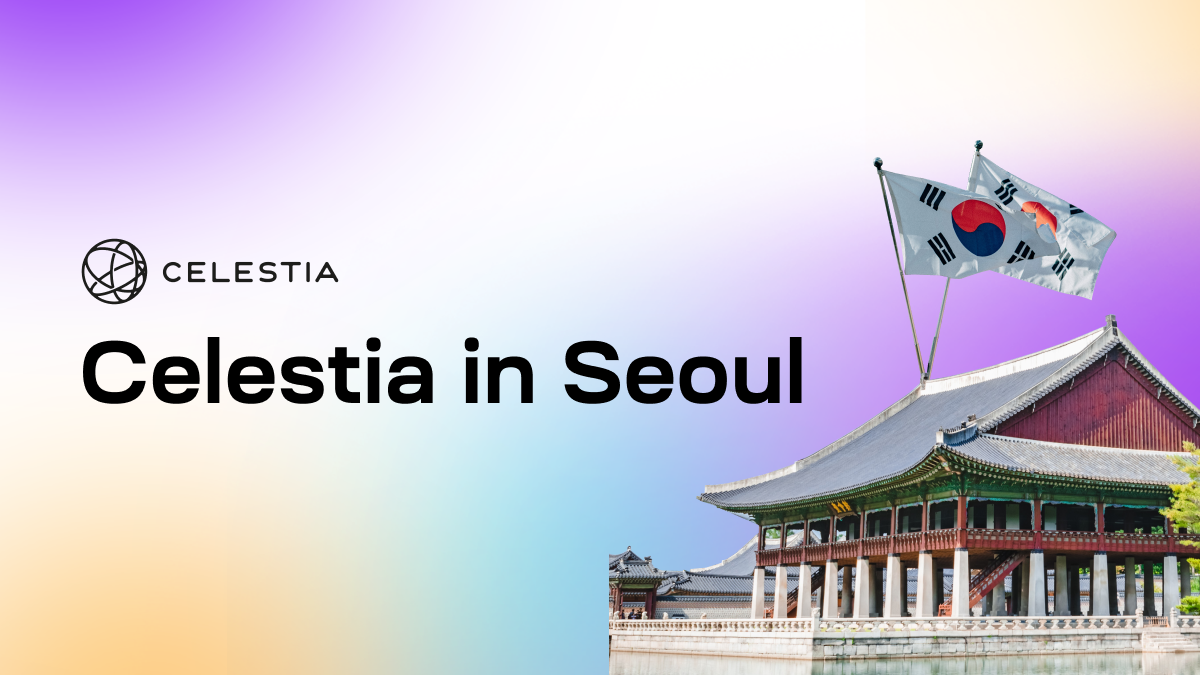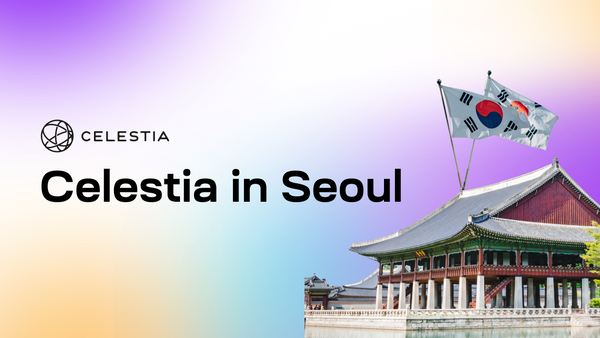 Greetings, Seoul!

We are very excited about the Celestia Labs team's attendance in Seoul for HackAtom, BuidlAsia and Korea Blockchain Week. With back-to-back events spanning over two weeks, this will provide an amazing opportunity to connect with the team to chat about building modular.  

First up, our CEO Mustafa Al-Bassam will take the stage at BuidlAsia (August 4th - 5th) to talk about sovereign rollups. Be sure to watch.
Mustafa Al-Bassam - Interoperability Panel - 5:10 PM -5:50 PM
Mustafa Al-Bassam - Rollups as Sovereign Chains - 3:30 - 3:50 PM
We are also sponsoring the Cosmos hackathon HackAtom (July 29 - 31) and giving the following talks and workshops:
Ismail Khoffi (CTO): Presentation on Celestia at Opening Ceremony
Nader Dabit (Developer Relations): Building Your First Modular Blockchain App on Celestia - July 31 (Sunday) 11:00AM - 12:00PM
Find us at HackAtom with our engineering and developer relations team to hack on a Celestia project!

Our developer relations team, Nader and Yaz, will also attend ETHSeoul (August 5th - 7th). Look out for them to say hi or chat about what you can build with Celestia.
Finally, our CTO Ismail Khoffi will give the last of our scheduled talks at Korea Blockchain Week (August 7th-14th).
Ismail Khoffi - Endgame is Modular - August 8th, 4:45 PM - 5:10 PM
We will update this blog further, as we organize more events in South Korea.
See you in South Korea!
The Celestia Labs team.