Celestia at ETHDenver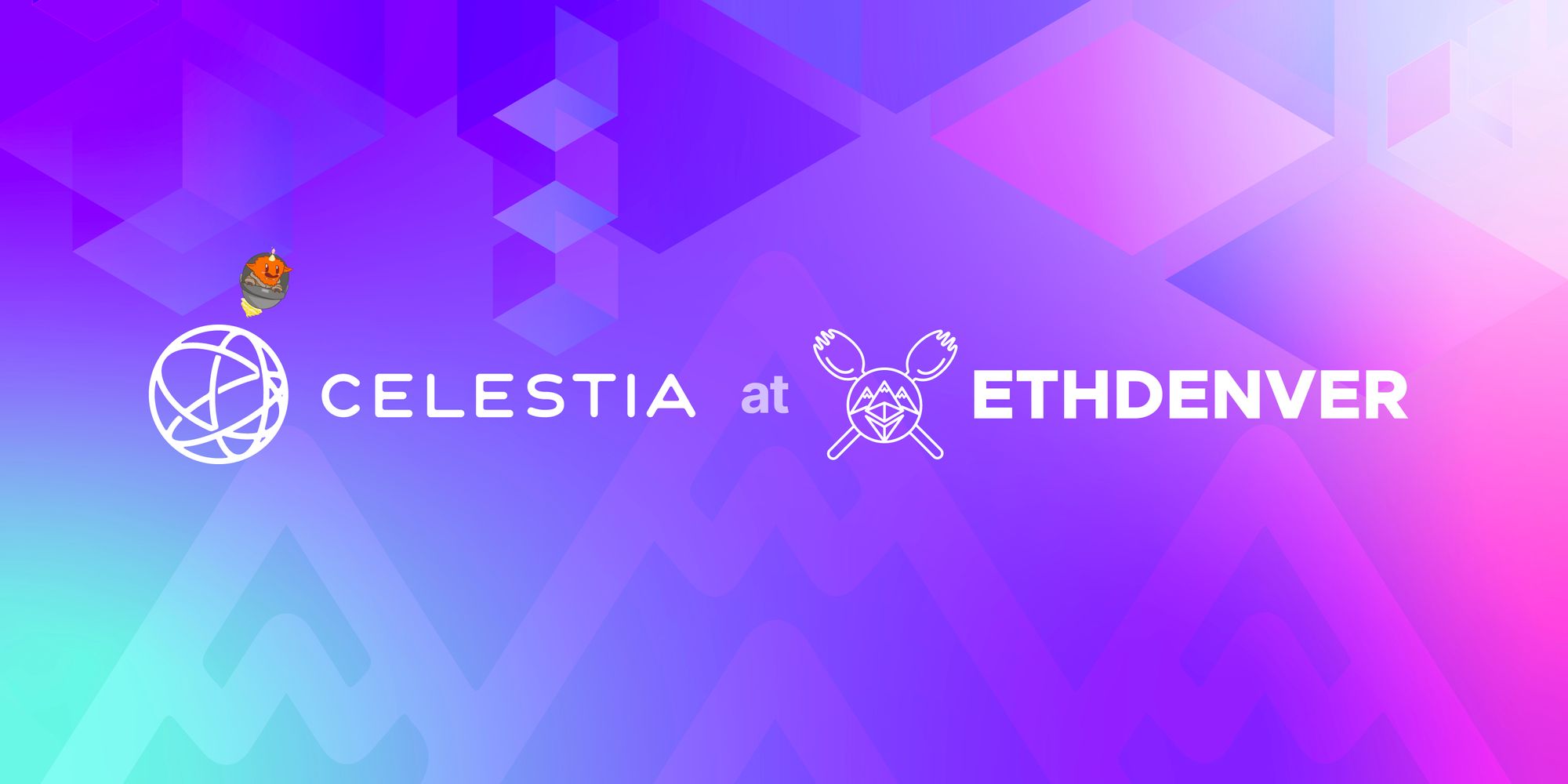 Gm modularists,
Celestia Labs is heading to ETHDenver! We look forward to meeting many teams and builders during our time there. Be sure to find any of our team during events to reach out and discuss all things Celestia and modular blockchains.
ETHDenver
For the main event, ETHDenver, we will give one talk on the main stage:
Our fun at ETHDenver is not limited to the main event. We are sponsoring a hacker house where we will host workshops with Celestia core developers and lightning talk sessions.
We are also attending multiple other events around shared security, interoperability, and layer 2s!
Interop Summit
Axelar is hosting the Interop Summit for builders at the forefront of the interchain. We will participate in one panel discussion:
Shared Security Summit
EigenLayer and Bablyon are hosting the shared security summit to explore emerging shared security models and technologies. We are excited to give two talks during the event:
Layer 2 Day
Hosted by Fuel, Layer 2 day gathers researchers, developers, and enthusiasts to discuss new themes, patterns, and ideas in the L2 space. We will give one talk and participate in one panel discussion:
Talk
Panel
And that rounds out all of our events! We will update this blog further with any extra details as they come up.
See you all in Denver!
Celestia Labs