Celestia in Berlin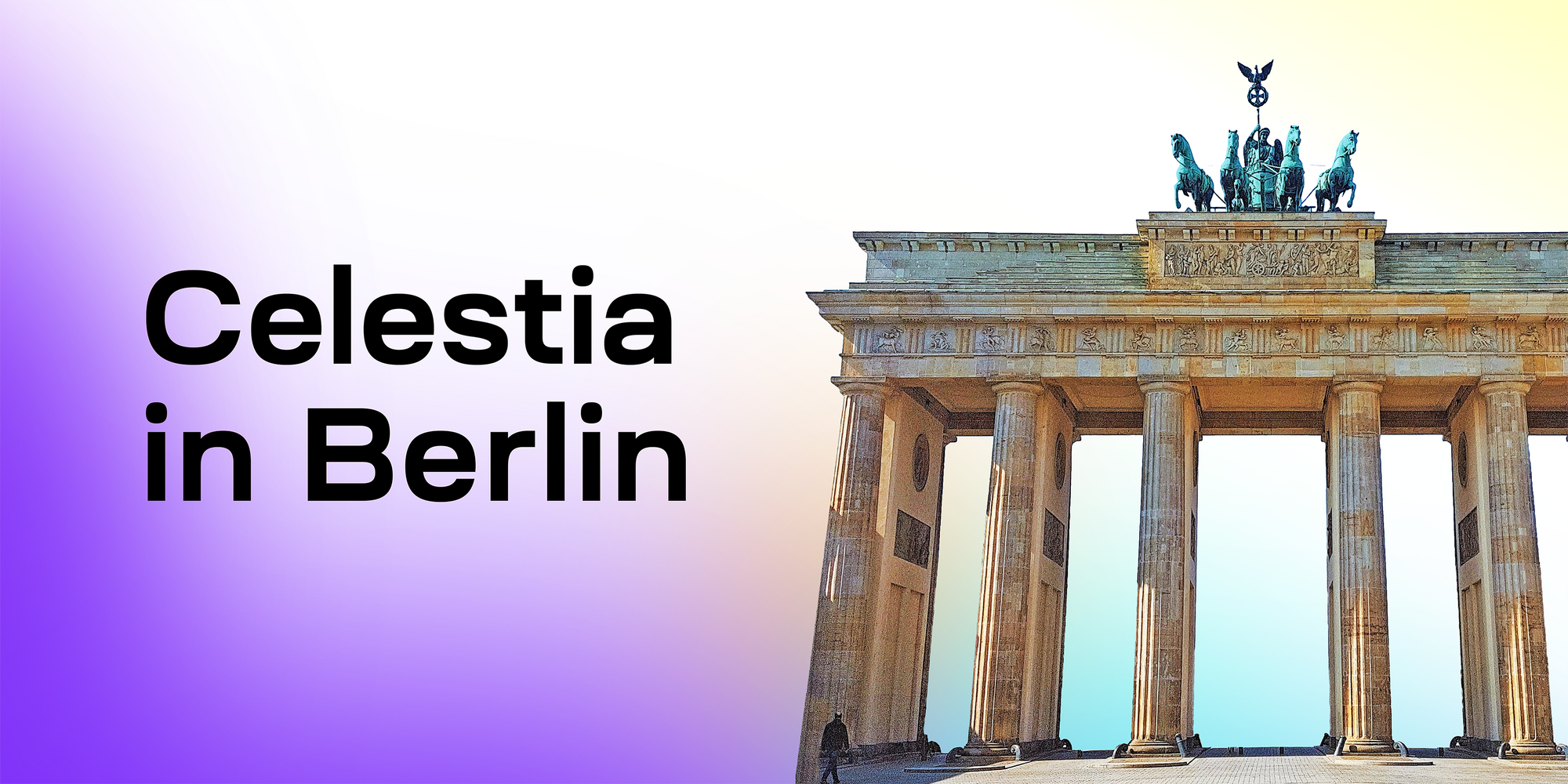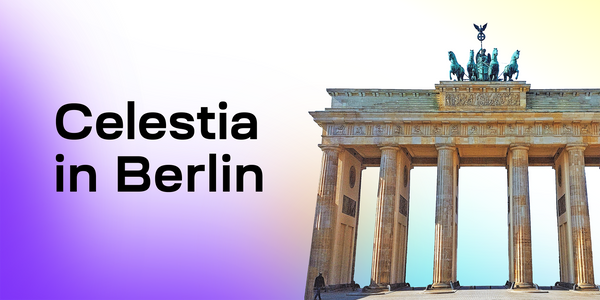 The Celestia team is traveling to Berlin for Berlin Blockchain Week to attend a variety of different crypto events.
First up, the team will be attending Dappcon. Be sure to find any of our team over there with the Celestia T-Shirt on to talk all things Celestia and Modularity.
The team will also be attending the ZKSummit side event and EVM Summit.
Finally, Celestia is proud to be one of the sponsors of ETHBerlin hackathon where we will be both available to talk about Data Availability and Modularity and our engineers will also be hacking at the event.
Please connect with one of our teammates there, as attendees will be Ismail Khoffi, Rene Lubov, Hlib Kanunnikov, Nader Dabit, Gabriel Blaut, Josh Bowen, and Yaz Khoury.