Celestia in Istanbul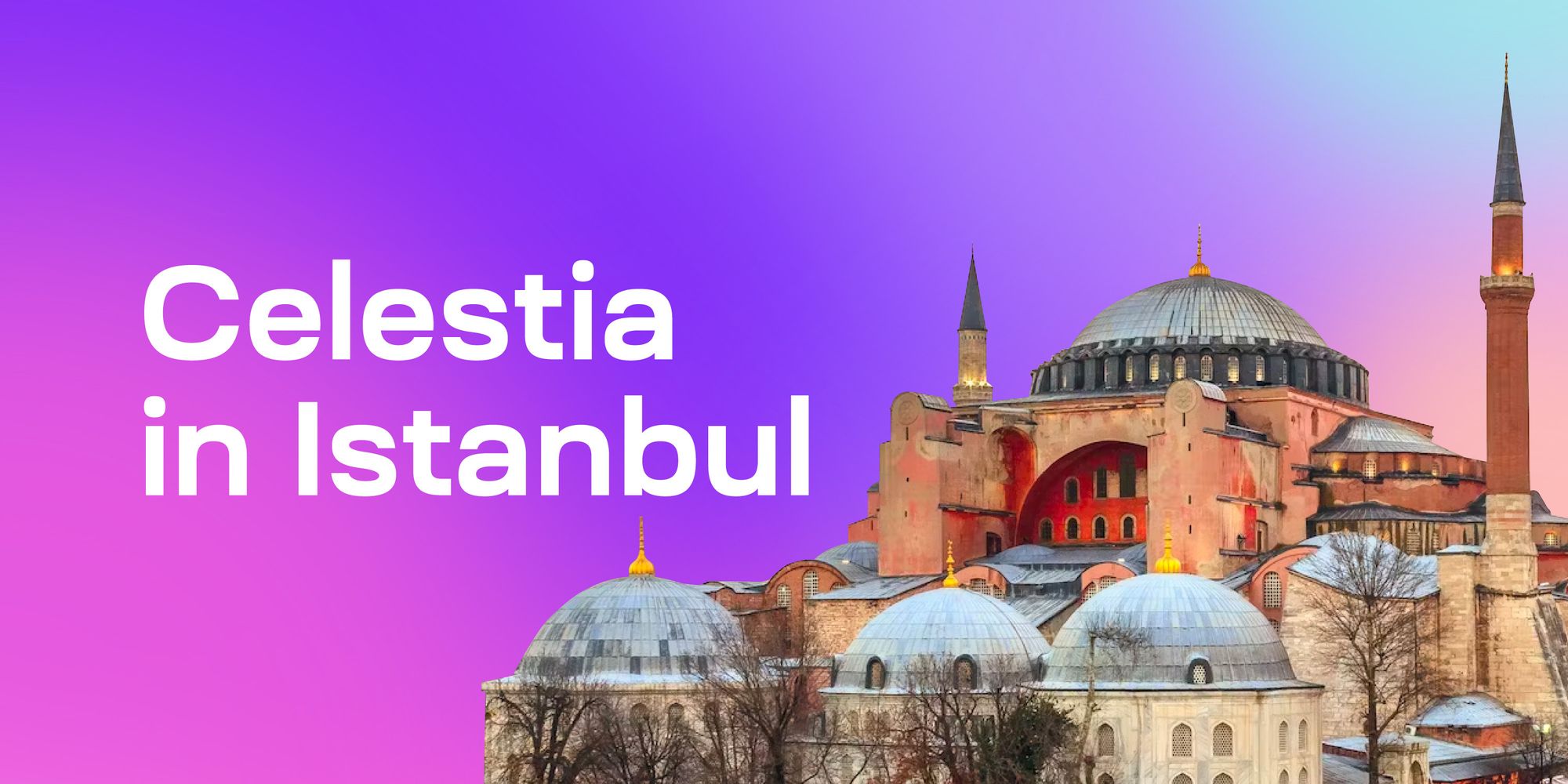 Gm,
Members of the Celestia Labs team are heading to Istanbul for Devconnect and ETH Istanbul. The team has a jam-packed schedule of events, talks, and hackathons. Let's see what's in store.
Modular Day
Hyperlane and Celestia Labs are co-hosting an all-day conference on modular blockchains in Istanbul. Modular Day will dive into talks and panel discussions from teams throughout the modular ecosystem. For Modular Day, Nick White will present a talk titled 'Build Whatever' and participate in a panel discussion.
Modular Day will kick off on November 13, from 11 am to 6:30 pm TRT. Register now.
Before the start of Modular Day, take part in an AMA with the Celestia Labs team, learn about modular blockchains, and collaborate with the modular ecosystem. RSVP for Modular Meetup.
Game Night
Game Night is back for round 3, this time in a historic cistern in Istanbul. Like the first, Game Night will feature a smash bros tournament, web3 gaming demos, food, and lively music.
Game Night kicks off November 14, 7 - 11 pm. RSVP to join!
ETH Global hackathon
Celestia Labs is proud to sponsor this year's ETHGlobal hackathon during ETH Istanbul with $5K in prizes. The hackathon will run from November 17 - 19, including workshops on rollups & L2s.
Team members will be on the ground during the hackathon to mentor and judge your submissions.
L2 days
During Devconnect, members of the Celestia Labs team will head to L2 days to take part in the largest conference on Ethereum scaling solutions. During the event there will be talks from:
Other events
There's also an assortment of other events that you'll also find the Celestia Labs team speaking at:
And that rounds out the Celestia Labs attendance in Istanbul. Reach out if you're around, and see you all there!