Celestia in Colombia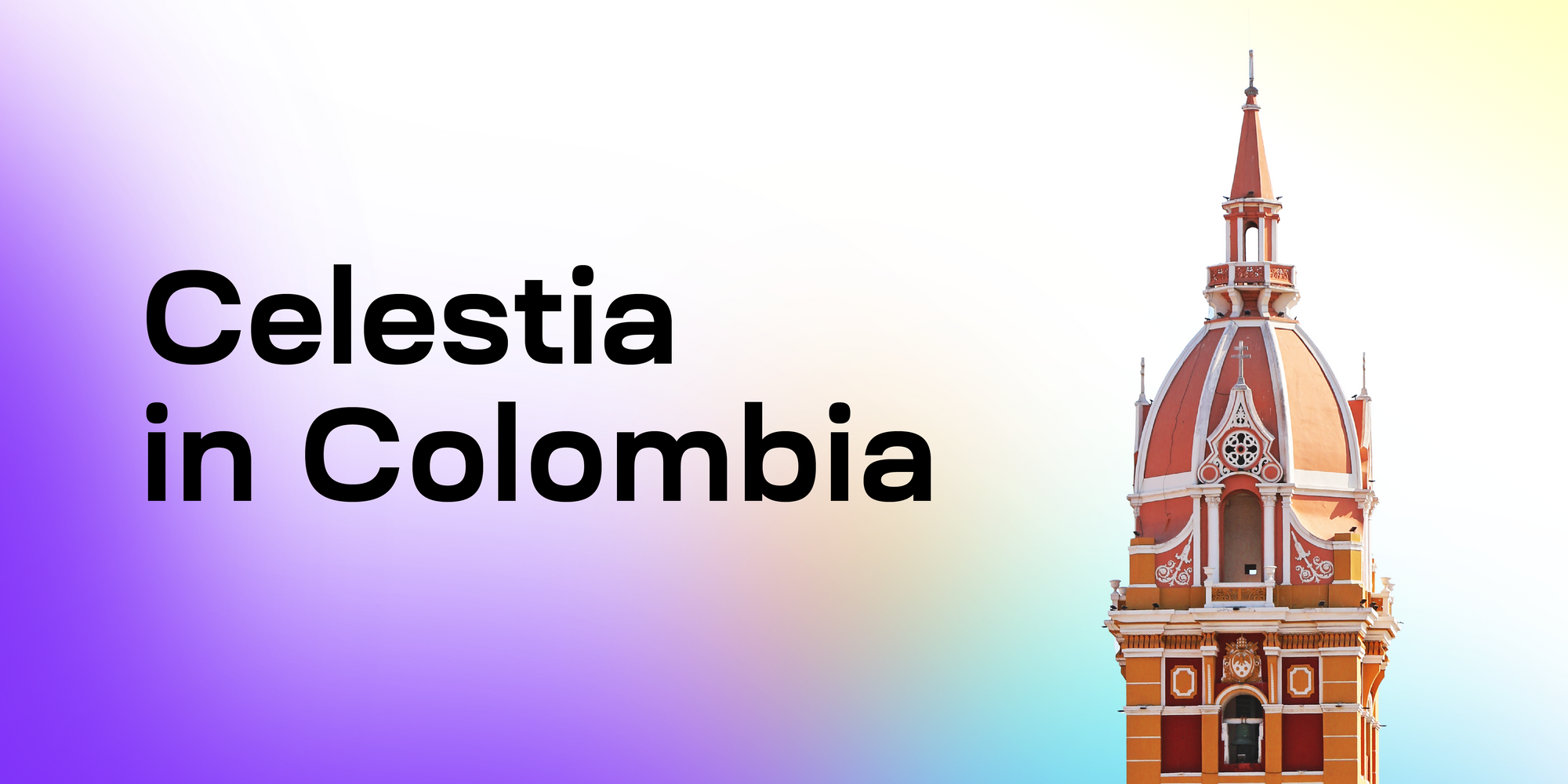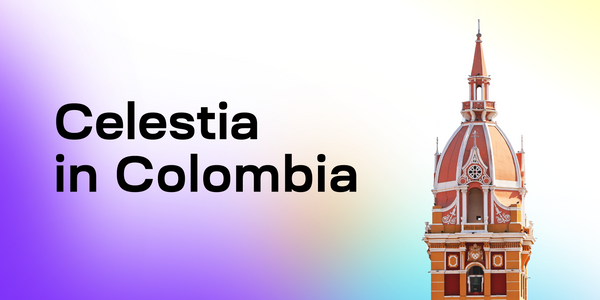 ¡Hola! The Celestia team has a packed agenda in Colombia with two main events happening in the two biggest cities in the country; Cosmoverse in Medellin and Devcon in Bogota.

The team will first travel to Cosmoverse in Medellin, which takes place from September 26-28. Celestia is proud to be a sponsor of Cosmoverse and will give the following talk by our COO Nick White:
Nick White - Modular Blockchains are the Cosmos Endgame - 12pm
Members of the Celestia Labs team, Nick White, Ekram Ahmed, and Yaz Khoury, will be present in Medellin, so reach out if you're interested in chatting to the crew. The team will also be attending the side events.
Following Medellin, the Celestia team will be traveling to Devcon to attend the largest Ethereum conference in the world happening in the capital city of Colombia, Bogota.

Here, the team will be both networking and participating in the hackathon while also attending the side events. Go find John Adler, Rootul Patel, Nader Dabit, Josh Bowen, and Yaz Khoury in Bogota to talk about all things Celestia!